This new style website is easy to navigate. Select the button above to go to the home page and then navigate to the bottom of the screen to navigate to the SURNAMES of NAME LIST at the bottom of each page. Please click the link above to go to the full tree.
Welcome to my web site! Many years of work have been put into the research and documentation of these ancestors and connected family members. I hope you will benefit from the information I present here. This is the information on all connected families that I have researched to date and is up to date until the date in the footer below.
One of the goals of this web site is to help our family stay connected and create a point of contact for the family, even though we live in the four corners of the world. It is a medium to facilitate connection between close and distant relatives. This website is an attempt to get a delicate balance between the need for privacy and the need to share information amongst the family. To this end, only the names of living relatives appear on this website.
I would like to thank all those family members who have supplied me with information and photographs over the years. My thanks go to you all for making this information available for future generations. If you wish to submit photos of family members, please contact me to discuss submission, however, in consideration of privacy, only photos of deceased people will appear on the website
Corrections and additional information can be forwarded to me by using the Contact link below
Over the years I have accumulated a lot of information on other families connected directly to our own, and this new website contains all that information along with our own family information.
This is a work in progress, so please contact me if you have any information or photos to add to our ever growing family tree.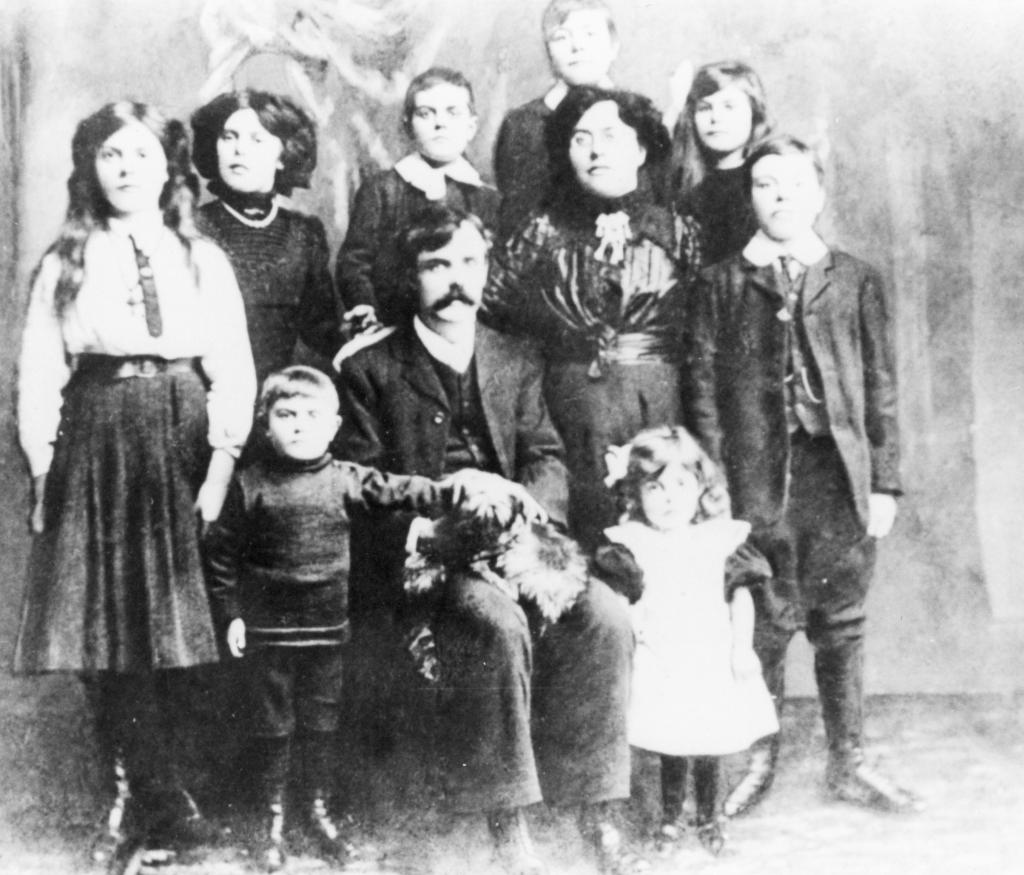 William & Primrose (Darlow) Blackwell and children in England c. 1910
Thanks to all the members of the family who have supplied me with information over the years, and who will continue to do so in the future. Without you, the information supplied here would not have been prepared and would not be available to future generations.
My major research is focused on, but not restricted to the names below:-
Bannan
Blackwell
Bonham
Coup / Coupe
Crocker
Cruickshank
Cusack
Darlow
Dawes
Faulkner
Godber
Halstead
Jones and Howells
Kemshead
Leary or O'Leary
Lloyd
Lucas
McGuinness
McMillan
Morgan
Perkins and Barkell
Pollock
Radcliffe
Rawson
Robins
Rowe
Scott
Slater
Sullivan and O'Sullivan
Tangey
Wilson
Wright
and many other associated families whose surnames may not appear on this list.
Please sign my Guest Book before you leave or contact me using the contact form on the link at the top of the page.